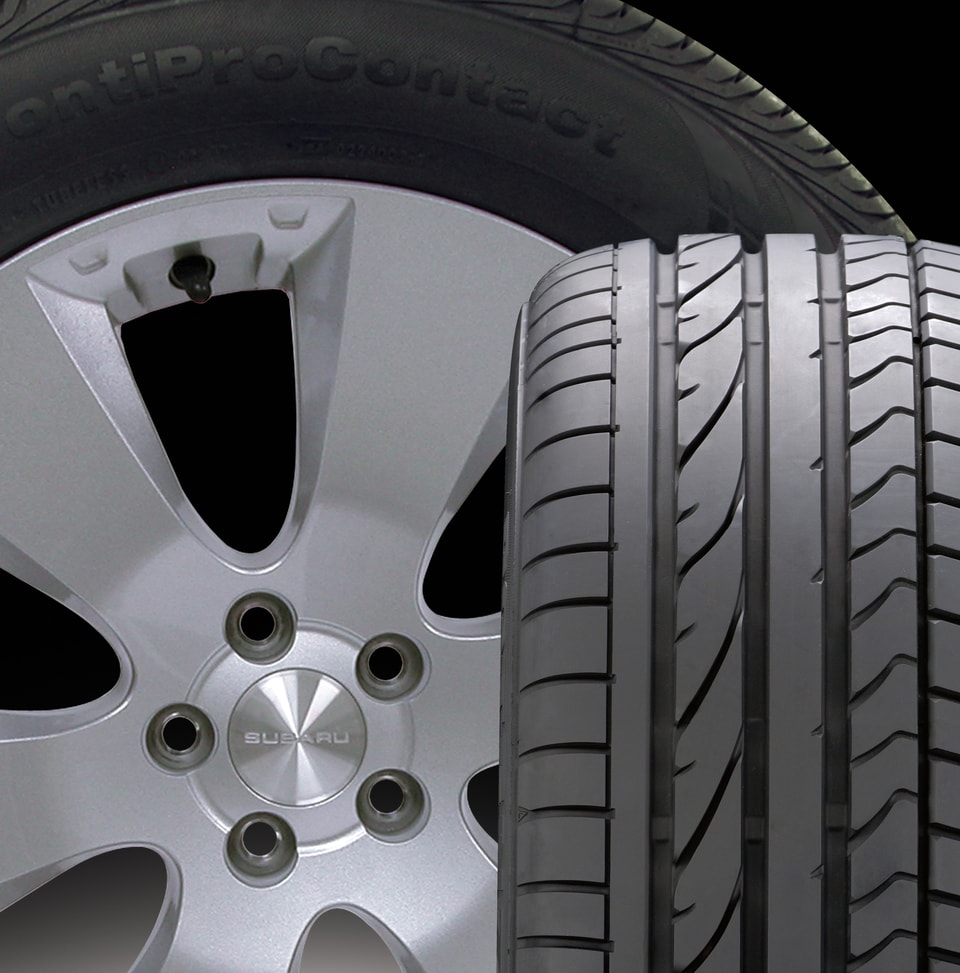 ​
When you drive a Subaru, you have the opportunity to take advantage of a wide variety of safety features. From crashworthy body structures to advanced available safety systems like Subaru EyeSight Driver Assist Technology, Subaru models are well-prepared to protect you and your loved ones on the road and help keep you out of harm's way. But did you know that your tires are among your vehicle's most important safety features? If they're not in good shape, the rest of your vehicle's safety features suffer for it and you put yourself at risk.
So, how can you get the most out of your tires and how do you know when it's time to get a new set?
Tire Care Tips
Tire Rotations: Getting your vehicle's tires rotated (moving front tires to the back and back to the front) helps them wear evenly and last longer. Schedule a tire rotation whenever it's time for an oil change to help your tires stay in prime shape.
Tire Pressure: Too much or too little air in your tires can cause them to wear unevenly, so be sure to check pressure levels periodically (once a month ought to do it). The correct levels can be found in your owner's manual and driver's side doorjamb.
Wheel Alignment: If your wheels are out of alignment (which can happen as a result of daily driving or bumping into things like curbs and potholes), your tires can wear down prematurely. If you notice unusual wear patterns on your tires, your vehicle might need a wheel alignment.
When to Get New Tires
If your tires have signs of excessive wear or damage, it's time to get a new set. Without adequate tread on your tires, your vehicle will have a much more difficult time finding traction and effectively stopping. You can check your tires' tread with the Penny Test. Slip a penny head-first into the tread and check to see if the top of Lincoln's head is visible. If it is, you need new tires.
If your Subaru needs service or new tires near Bradenton, Tampa, Sarasota, or St. Petersburg, we can help! Schedule service today!