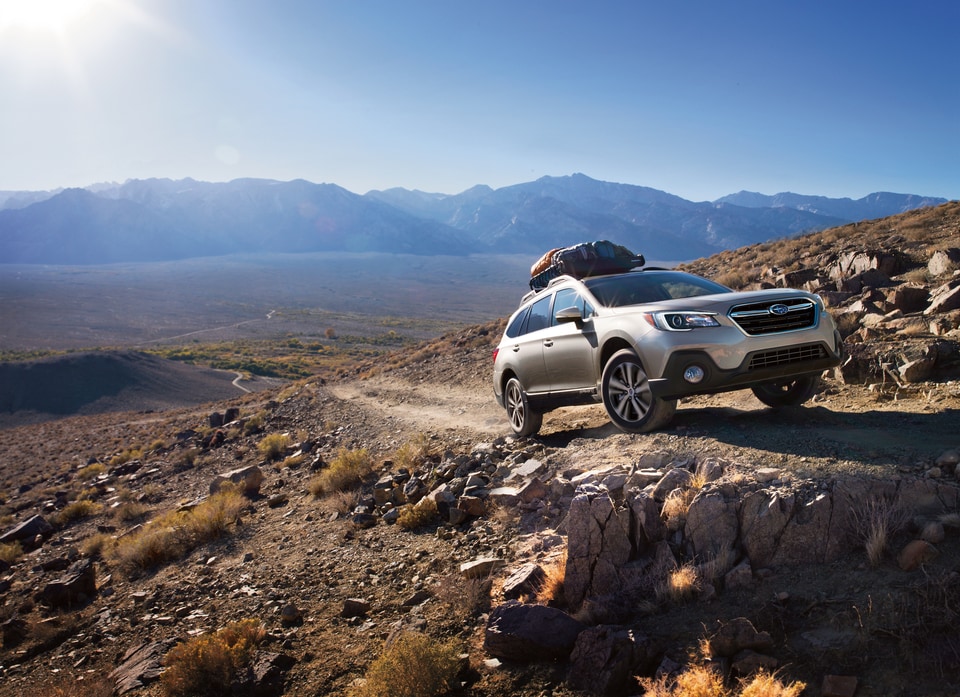 ​
Once upon a time, crossovers weren't nearly as much of a dominating force in the automotive market. In fact, this family-friendly class of adventurers could be considered something of an outlier, but things started shifting in the 1990s, making way for the Subaru Outback.
But how, exactly, did the Subaru Outback become what it is now?
Subaru Outback: A History
1995-1999
The first Outback appeared during the 1994 New York Auto Show as a trim level on the 1995 Subaru Legacy wagon. It was named to invoke the harsh terrain of the Australian outback (Paul Hogan of Crocodile Dundee fame was the pitchman for a while to hammer the point home), speaking to the all-around outdoorsy nature of the Outback.
The Outback started out with a 2.2L four-cylinder horizontal engine, but eventually moved up to a 2.5L engine. Even at the beginning, all-wheel drive was standard.
In 1996, the Outback was revamped to include 7.8 inches of ground clearance, making it much more SUV-like in its design.
2000-2004
The new generation of the Subaru Outback took its place as a unique vehicle instead of a trim level on the Legacy. The new Outback was wider, longer, and more spacious. It was also more powerful, boasting a beefier engine and a more robust all-wheel drive system.
2005-2004
The Outback continued to grow in the new generation. It was larger than its predecessor, but lighter, and it rode on a new platform. Notably, it also offered a 2.5L turbocharged engine, which cranked up the Outback's performance.
2010-2014
The next generation said goodbye to the turbocharged engine, but welcomed in a new 3.6L engine that produced about as much horsepower as the bygone turbo. A continuously variable automatic transmission was also available. This version of the Outback continued on the growth trend, offering more space for passengers and cargo as well as more ground clearance.
2015-Now
More recent Subaru Outback models sport more space, safety features, better infotainment, and higher-quality materials, all while maintaining the same adventurous spirit that dared to break the mold in the 90s and evolve into the spectacular vehicle we know and love today!