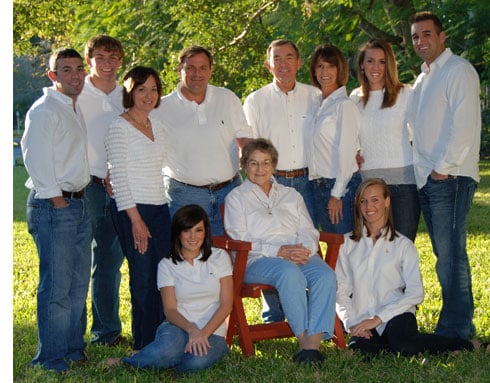 In 1948 Mr Iley Conley, our founder, started in the automobile business in the southern Ohio town of Portsmouth. Over the next almost 20 years, he acquired many franchises including Ford, Cadillac, Oldsmobile, Pontiac GMC Truck and Buick. In 1966, he moved his family to Bradenton, Florida which is still our family's home. 
He started Conley Buick Inc in 1966 and with a lot of hard work and a dedicated staff, it quickly became a very successful dealership. His philosophy was simple; treat other as you would want to be treated. The dealership moved into its current location at 800 Cortez Road West Bradenton, Florida in 1968.  The dealership continued to grow selling Buick automobiles and a variety of RV's. 
In 1977, Mr. Conley's youngest son Jeff returned from college and joined the business. With a second generation in place, and a continuing successful dealership operation, General Motors encouraged the family to expand into other markets. In the early 80's a growth strategy was developed. During this decade, our company expanded into Plant City, Florida, Tampa, Florida, Atlanta, Georgia, Decatur, Georgia, Snellville, Georgia and Cincinnati, Ohio representing Buick, Pontiac, Subaru, Isuzu and many RV's companies. We continued to operate multiple franchises, in three states until after the passing of our founder in 1999. We decided to turn full circle and decided to concentrate on our home dealership in Bradenton. 
We are very happy to be longtime residents and
support our community
. Our children have attended and graduated from Manatee County Schools and the entire extended "Conley Family" is involved in almost every aspect of life in our area. We still present Buick since 1966, Subaru since 1992, RV's and have just added GMC Truck and our THIRD generation of Conley's to our family business. 
While the times have changed we still believe in our founders principles of treating our customers as we would want to be treated.  We are proud to serve the very growing communities of Bradenton, Palmetto, Lakewood Ranch, Parris, Ellenton, Sarasota, Tampa, Ruskin, Sun City Center, St. Petersburg, Clearwater, Brandon, Arcadia Myakka City and the whole Tampa Bay area. Despite the fast pace life we live, we are committed to providing you with the best automotive experience of your life. We invite you to experience the Conley Difference where we still believe in small town values.